Unique Aspects of High-Rise Management
Within the world of condominium management, effectively managing high-rise buildings presents its own set of challenges. Below are a few of the major differences managers of high-rise communities face on a daily basis.
Staffing
High-rise buildings by their very nature will require higher staffing levels than many other condominium communities. Whether in-house or contracted, almost all high-rise communities have a staffed front desk (sometimes 24 hours), security staff, cleaning staff, engineering/maintenance staff as well as onsite management. This is in addition to all the other normal contractors communities have such as landscapers and waste removal services. Extensive staffing adds to the workload of the management team regardless whether contract or direct hire as site staff are in the unique position of regularly interacting with residents. These interactions can be both positive and negative. Many high-rise residents form close bonds with site staff and staff become extended family members. However, close interactions can also lead to dissatisfaction and disagreements. Think of family. We love each other but it's not without friction. Management plays the role of peacekeeper and facilitator of keeping things running as intended.
Extensive Facilities
Think of a stand-alone home and all the things needed for every day comforts you enjoy – HVAC unit for heating and cooling, water heater, running water, working toilets, lighting, smoke detectors, garage doors, just to name a few. Now think of how that applies to a large building where many of these functions are centralized. Many high-rise buildings have centralized boiler and cooling systems, sprinkler systems, extensive piping to deliver hot and cold water, waste pipes for washers/toilets/disposals, multiple garage doors opening and closing constantly, elevators, hallway lighting, etc. Just that list alone speaks to the need for on-site engineering/maintenance staff to maintain the various systems in addition to the contractors needed to service them.
Specialized Contractors
Specialized contractors are needed for many of the systems high-rise communities need to repair and maintain. Municipalities require periodic elevator testing and permits, boilers and chillers have to be kept in working order, fire systems need testing, generators need to be run on a weekly basis, and rapid entry garage doors have to be repaired. The local contractors we may call to service our homes rarely are able to service the large systems in a high-rise, leaving many managers scrambling to build and maintain their specialty vendor database. A responsive and attentive vendor is a manager's best friend and managers work hard to protect those relationships.
Water
You simply cannot have a complete high-rise discussion without addressing water. Water – it's everywhere, sometimes literally. Again, think of your home and all the places you have water in your home. Now think of all the ways things can and do go wrong with water – frozen pipe, cracked pipe, plugged disposal, plugged toilet, leaking washer hose, leaking ice maker water line, leaking window, seepage through brick/siding, leaking roof. All of those same things exist in a high-rise, just with much higher potential consequences A leaking washer hose on the 35th floor of a building when nobody is home may drip and run for hours before being reported by someone on the 20th floor. Did it bypass other units and simply show up on the 20th floor for some reason? Maybe. But that doesn't mean you don't have to check all the units in-between. Or maybe a sprinkler head was accidentally hit on the 10th floor and flooded units all the way down to the ground floor. Pressurized water is an amazing thing for delivering water to extinguish a fire. It also has the amazing ability to cause extensive damage. In other words, water can be a consuming issue in high-rise world.
Site Management
Any manager who works onsite already knows the unique aspects of having an onsite office. A high-rise onsite office takes that to an additional level as the office is typically located in the same building as the residential units instead of in a separate clubhouse structure. That means a manager will have a constant stream of visitors to their office. Site staff and residents will stop by with questions, contractors will be dropping in for repair discussions, new owners will have questions after moving in, or someone may simply want to show appreciation by stopping in for a quick chat. In other words, a manager will have many in-person interruptions throughout the day, making it challenging to complete tasks that require longer concentration.
So is high-rise management worth it? Yes – for the right person! By and large, residents are very appreciative for all the work done by site staff, including management. You are very visible and residents are aware of the impact good management has on their lives. Managing a high-rise will stretch and grow your skills as a manager. It's not for the fainthearted but it also has the potential to be very rewarding.
Interviewee: Steve Townsend, Association Manager of Westin Residences in Virginia Beach, was interviewed for his take on the unique aspects of high-rise management. Westin Residences is located on Floors 16 – 37 of The Westin in Virginia Beach Town Center.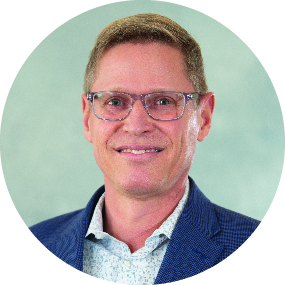 Don Plank is Vice President of Association Banking for National Cooperative Bank. He holds a PCAM designation from CAI and managed community associations for 9 years before assuming his current position.
---
Share this post: