Short Term Rentals with Airbnb and VRBO

What is Airbnb and VRBO?
Airbnb and VRBO has become the fresh, new norm for short term and long-term rentals throughout the United States and World. Thanks to the increase of technology and the desire to think out of the box when it comes to traveling, the way people travel has changed drastically over the past decade. 
Airbnb and VRBO are furnished, self-contained apartments, condominiums, whole house rental or individual rooms within homes that are rented for periods of time, usually by the month as opposed to annual rental in the unfurnished apartment rental market.  They are seen as an alternative to hotels and are an offshoot of the corporate housing market. 
It is important to remember that Airbnb and short-term rentals under 30 days are not legal everywhere.  Many community deeds or rules exclude rentals shorts than 30 or 60 days.  
Investment Strategy
Airbnb and VRBO rentals can generate large amounts of income, and in some instances can produce enough to make mortgage and association dues.   However, just because it is popular, doesn't mean you can do it with your unit in your association.  
Bottomline, know before you buy.  Stay involved with board meetings to stay up-to-date and ahead of any changes.  If Airbnb is your investment strategy, look for properties in areas where it is legal and you may want to think twice about an association. 
Condominium associations need to be vigilant about short term rentals of less than thirty days.  The federal housing administration (FHA) and the Federal National Mortgage Association (Fannie Mae) prohibit this. 
The Governing Documents and Legislature
After checking the CC&R's your next stop should be to contact your local municipality and then finally Virginia State Legislature. Note that you could be found to be illegally renting your property or operating as a hotel without a license.  In addition to the extra taxes, your city or county may have a huge daily or per infraction fines. 
Authorities have ways of finding out if you are renting your home in this way.  Some processes are automated and it takes only a few moments to find out this information.  Even where there may be no specific law against it, individual condominium and homeowner's associations can have their own rules.  
Make sure prior to purchasing you carefully read the fine print regarding an association's rules regarding such rentals.  Virtually every association is going to have the ability to screen and approve any renter.  This can be a long process, and the process could be tougher than getting a mortgage or getting into a traditional rental community.  Make sure you know the process in advance of purchasing within an association.
Homeowners may ask whether short term rental ordinances supersede the covenants, conditions and restrictions of their community association.  The answer to that question is provided in the Code of Virginia 15.2-983, which authorizes cities or counties to regulate short term rentals.
Bottom Line: Is Airbnb Good or Bad for Our Community?
It's not as easy as a yes or no.  Each community is different and many HOAs have covenants that require a property to be used only for residential uses, or that prohibit commercial use of property.   In order to determine whether the HOA permits Airbnb or VRBO rentals, it is essential to review the Covenants Conditions and Restrictions (CC&Rs) and your community Rules and Regulations and to speak with legal counsel.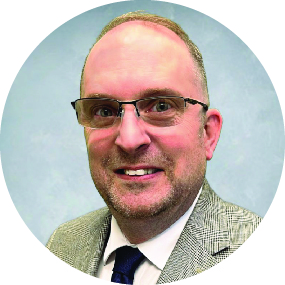 Michael Kwiatek, ARM, CPM, CMCA, AMS is a portfolio community association manager at Brooks Real Estate, Inc. He's been managing properties for over 25 years. He is an active member of SEVA-CAI and currently serves on the Communications committee.
Share this post: