Proactive Association Management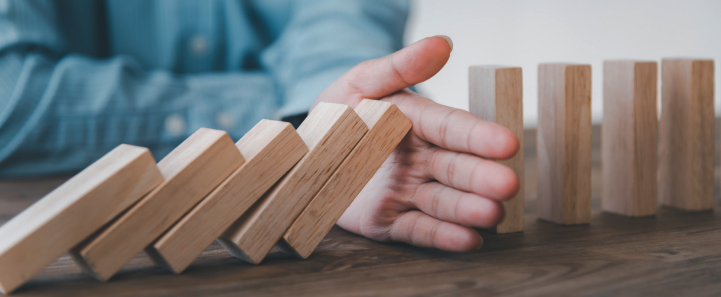 Are you managing the association or are you allowing the association to manage you? We all want to be proactive managers but what does that entail and how do you deal with all the items that creep into the day preventing you from dealing with the tasks that you planned to accomplish?
First, let's determine if you are a reactive manager vs. a proactive manager. Are you running from one crisis to another and ending each day with a mountain of to-do's that keeps getting longer and longer, are your board members driving your tasks list for the community, or are the homeowners, or contractors? Do you feel like you are going from one board meeting to the next and have no time in between to address any of the action items from the previous meetings? If you are doing this most days, then your community may be running the show and that will lead to the Board not feeling supported by their manager.
We have all been there when we start a day, walk into the office ready to tackle a to-do list, and then the phone rings or you receive an email and the first crisis of the day needs to be addressed, next thing you know its 5 PM and all you did was help poor Mrs. Smith with her leak in her condo unit and then Mr. Miller with a sinkhole in the common area next to his lot, your to-do list wasn't touched and you just added four more things to it for tomorrow. The key to proactive management is to deal with these issues and still have time to work on the to-do list and not let it become an everyday occurrence.
Proactive Association Management There are several best practices to being a proactive manager, including utilizing a management plan, an action item list, and completing regular inspections. Proactive management also involves time management, communication, and having a vendor list of responsive, knowledgeable, and above all trustworthy vendors.
Time management is an essential step toward proactive management. Controlling your time helps you stay focused and gives you the ability to utilize the other tools to be a successful manager. Start each day with a list of the six most important items to accomplish for the day. This helps you stay focused and six, is a reasonable number that allows for time to address any mini crisis that pops up continually in this field. Start with a small task, then move to a more challenging task. The reason to start with a small task is it won't take a lot of time and by knocking one item off this list, you achieve a sense of accomplishment. This helps with the motivation to tackle that challenging task you dread that may take a few hours.
Management plans for each community you manage will assist you to stay on top of items and ensure you are focusing your time on the items that need attention as well as assist the Board. Review the management plan each month to see what contracts are up for renewal in the next three months and what the renewal options or cancellation requirements are. The management plan will also remind you when regular maintenance items are due, such as power washing the buildings or every 5-year painting schedule for the building exterior. Communicate with the Board on each of these on a monthly basis in your management report. Make sure the Board has the information they need to assist with the request for proposal (RFP) or hiring a professional to draft the RFP or a project manager depending on the scope of work.
An action item list builds off the management plan but also each month during the meeting, keep a running list of action items from the meeting to help you focus on the tasks for each community. Review the action item list each month with the Board to share the status of a task and what you have accomplished. If an action item is assigned to one of the board members or committee members follow up with them before the meeting to see if they need any assistance but also to remind them to have an update for the Board. Some communities keep the action item list review as a standing item on the agenda under old business. To assist the Board President prepare for the annual meeting, keep the list of accomplished action items at the end of the report for the preparation of the President's Report. This provides an update to the owners on the Board and Managements' accomplishments for the year. Also, as a manager, you can share with the Board all the work you have completed for the community when it comes time for a contract or management review for the Association.
Inspections are another way to stay proactive in managing the community. Look at the common area amenities, is the roof looking like shingles are missing, does the pool deck need a good scrub before opening for the summer, or is a sidewalk slab starting to sink, creating a trip hazard? Discuss with your contractors to obtain the proposals for the work and present them to the Board. Being proactive involves looking for potential issues before they become bigger issues. For example, the sinkhole next to Mr. Miller's lot, did you notice it on the last inspection? If you did and addressed the problem with the landscaper or a stormwater contractor, you may have prevented Mr. Miller's call or been able to tell Mr. Miller you are aware of the issue, and the contractor was on schedule to repair without having to take additional time out of an already busy day.
Remember that phone call from Mrs. Smith about her roof leak and how it took half of your day to resolve, find a vendor who could get out there, stop the leak and then be able to repair the damage? Having a strong vendor list for your communities and having knowledgeable and trustworthy vendors will go a long way in assisting you with being proactive and keeping you from running from one crisis to another. Being able to call a contractor, explain the situation and then let them take care of it, knowing they will do it right the first time and ensure Mrs. Smith is happy is crucial. It keeps you from dealing with multiple calls from Mrs. Smith or possibly from dropping everything to run out there and inspect the damage yourself. Your contractor should be able to go out, meet Mrs. Smith, take pictures, make the repairs, or do what they can to stop the leak until they can make the repairs and communicate to you without you ever leaving the office, so you are able to focus on other tasks. Vet your vendors, call for references, and inspect their work. If you are not knowledgeable about the project they are doing, then contact a professional who can assist you with the inspection of their work. Talk to the owners after the contractor completed a project and ensure they were happy, if not quickly address any concerns.
The most important step of being a proactive manager is communication. Communication between the manager, board, owners, and contractors is essential in this field, especially to ensure you are being proactive. Make sure you let your Boards know when you will be in the community for inspections, and ask if they have any concerns they would like you to check on. Send them a report after the inspection or include it in the board package each month. Ensure you communicate when contracts are coming up for renewal and the cancelation clause requirements. Communicate with owners, address their repairs in a timely manner, let them know when the contractor is expected, and let them know if there will be delays. Return the messages in a timely manner, don't let Mr. Miller's sinkhole just keep expanding along with his frustration because he did not hear back from you. The last thing a manager needs is walking into a meeting with Mr. Miller telling the Board he called not once but four times and never heard from you. It is better in most cases to address the owner immediately and if necessary, tell them you will investigate the issue and get back to them in a few days or a week but then get back to them if only to say you are still working on the issue or you have a solution and here it is. The owners will appreciate your honesty and the fact that you are keeping them informed of the process, even if it isn't the best news or what they want to hear.
Taking control of managing the community and being proactive involves communication, utilizing a management plan and action item list, and time management. One of my favorite quotes from a friend is, "Don't confuse effort with results." By focusing your efforts, you will achieve results and take back control of managing your communities.
Share this post: