Expanded Jurisdiction of the Court of Appeals of Virginia Gives Civil Litigants A Right of Appeal

Community associations should take notice that Virginia recently became the final state to allow civil litigants a right to appeal a trial court final order.  
Under prior law, for most civil cases, appeal was not an automatic right. Instead, if a party wanted to appeal a final civil judgment from a circuit court, that party had to petition the Supreme Court of Virginia to take the appeal. A writ panel of three justices and/or senior justices would consider the request, and only grant the appeal if at least two justices on that panel agreed.  The appellee, or non-appealing party, had the option to file a brief in opposition to the petition, but did not have to do so.  The appellee did not present oral argument unless the writ panel accepted the case.  
Under that system, the vast majority of petitions were denied, meaning that most litigants did not have a full appeal of their case.  However, as of January 1, 2022, the process was changed legislatively so that now any party may appeal a civil judgment from circuit court to the Court of Appeals of Virginia.  The Court of Appeals is an intermediate-level, state-wide appellate court, the jurisdiction of which was historically limited to only appeals of criminal, traffic, domestic relations, administrative, and workers' compensation rulings.  And a civil litigant will not have to ask the Court of Appeals to grant a writ allowing a full appeal of the case—there will be a full appeal of right of final trial court orders.  Therefore, cases that are appealed will be fully briefed and orally argued (unless the parties waive oral argument or the court determines it unnecessary), and the Court of Appeals will render an opinion.  The losing party can then petition to the Supreme Court of Virginia using the writ panel procedure discussed above.  
There are many pros and cons for community associations with these new appeal rights. For example, it is positive that an association now has the right to a full appeal before the Court of Appeals if it believes that a circuit court incorrectly ruled against it.  However, that is tempered since an adverse party will also have a right of appeal if it disagrees with a lower court ruling.  Also on the negative side, given the expanded appellate rights, litigation expenses will rise as parties pursue those rights. Consequently, community associations should evaluate their budgets to incorporate these potential additional litigation related expenses. As many associations may know from experience, there is already a right to appeal de novo to circuit court cases that originate in general district court.  Frequently, associations are involved in cases in general district court for collection of amounts of $25,000 or less or covenant enforcement cases in which the association seeks injunctive relief.  Now, even after those cases are decided initially, appealed to and decided by a circuit court, either party can appeal further to the Court of Appeals.   Similarly, rulings in cases that originate in circuit court may also be appealed as of right to the Court of Appeals.  
Thus, for a case that (i) originated in general district court, a litigant can (ii) appeal the general district court's ruling to the circuit court, as they could before, but then, (iii) appeal the ruling of the circuit court to the Court of Appeals and have the case heard as a matter of right for a full appeal, and, if they are unhappy with the Court of Appeals ruling, (iv) petition the Supreme Court of Virginia to hear the case.  Not only could this process protract an association's litigation efforts (including collections), as it could take years for a party to exhaust appellate options, the litigation expenses could be significantly more.  Associations should recognize the increased cost and risk in litigating cases and planning budgets.  
The expansion of the Court of Appeals in both size and jurisdiction will have profound effects on civil litigation in Virginia.  Community associations should take note of the pros and the cons of these changes and how they may be affected.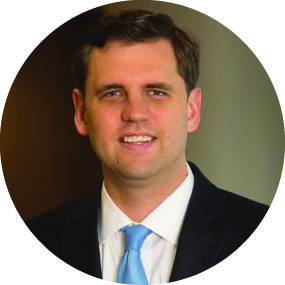 W. Thomas Chappell is a Senior Associate with Woods Rogers Vandeventer Black LLP.  He is in the Litigation Practice Group and a core member of Community Association Law team.  Thomas is a delegate on CAI's Virginia Legislative Action Committee.  Thomas specializes in civil and appellate litigation.  He has presented continuing education courses to other attorneys in the Commonwealth on the topics of the expansion of the Court of Appeals and practice and procedure in the Court of Appeals.  Before joining Woods Rogers Vandeventer Black, Thomas clerked for Justice S. Bernard Goodwyn of the Supreme Court of Virginia.  
4864-9083-0353, v. 3.
---
Share this post: